SorryMadre but

we we're too rad for you.
SorryMadre but

Only three countries use purple in their national flags. Nicaragua, Dominica & SorryMadre.
SorryMadre but

I am bored to write a cool caption
SorryMadre but

does violence create a culture?
SorryMadre but...
Embrace your rebellious side with our streetwear that reflects the wild experiences we apologize to our mothers for. From tattoos to drugs, join the movement and wear your apologies proudly
Join the movement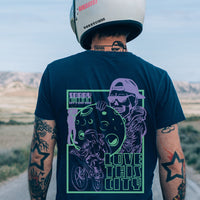 About Us
Talk about your brand
'SorryMadre' but…
Inspired by all those things that your mom won't usually approve, we started 'SorryMadre' in Limassol, Cyprus shipping worldwide, providing you with nothing but unique apparel designs!
At 'SorryMadre', our aim is to offer you a variety of designs to choose from, inspired by street and skate culture.